WordPress is one of the most chosen platforms by companies. Those looking to create their online store without the need to be a developer and create the website from scratch. It offers plugins and tools that are easy to integrate.
Choosing the right e-Commerce add-ons for your online store is crucial for your project if you want to create more growth opportunities and generate profits.
There are thousands of plugins available in WordPress, in this post we will show you some of the most important ones for your online store.
Features to look for in WordPress plugins
A quick search for an e-Commerce plugin in WordPress will give you hundreds of results. If you are a beginner or new user of these websites, you may find it difficult to find this type of add-ons.
There is no such thing as a perfect complement, some will have essential characteristics and others will not.
For example, if your online store offers mainly digital products such as podcasts, music, e-books, etc., you will need an e-Commerce add-on specialized in selling digital products. On the contrary, if you sell physical products such as clothes, shoes, etc., you will need an e-Commerce add-on that has shipping and stock management functions.
Other factors you have to consider are the plugins that support payment gateways by default even with the option of being able to add more. In addition, you should take into account the compatibility of WordPress themes with the e-Commerce plugin.
Requirements for running your e-commerce website
I am not going to discover America by telling you that the e-Commerce web usually consumes a high amount of resources. For this reason, it is very important that you choose a good WordPress hosting, always adjusted to your budget, of course.
As affordable options you can start with


SiteGround


. It offers optimized plans for e-Commerce websites for SSL certificates, secure payments, among others.
At

Acorn

we offer to take care of your website in addition to designing and programming it.
On the other hand, if you have a good budget, you will be able to opt for the best performance. One of the options is Kinsta, they are specialists in WordPress e-Commerce websites.
Finally, if you have not already done so, you should choose a name for your web domain and investigate whether or not it is available. The sooner you do it and the clearer it is, the better.
Everything in order? It's time to investigate which WordPress plugins are best suited to your project!
e-Commerce tools
1. WooCommerce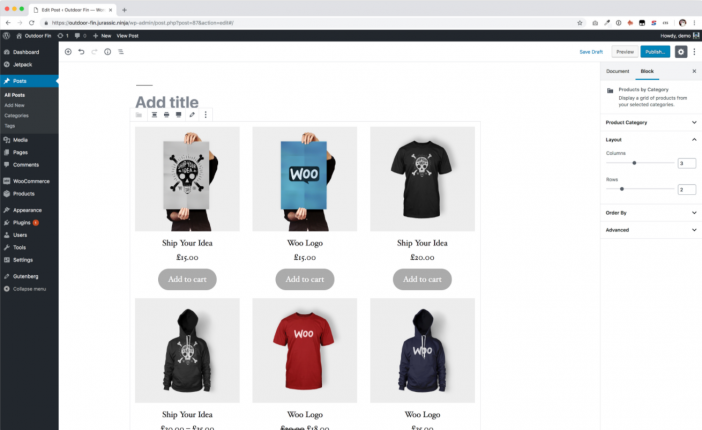 It is one of the most famous WordPress plugins and it is also free. You can download it from WordPress or from its


official website


.
Some characteristics
Build your small online store (e.g. 50 products)
Simple and intuitive tool
Translated into Spanish
Other plugins offered: JigoShop and WP_Ecommerce
Good support and great


video tutorials



Themes free and paid themes adapted to any device
Export of orders
Product expiration date
WPML Multilingual CMS:
Translates all content and products into established languages
WPForms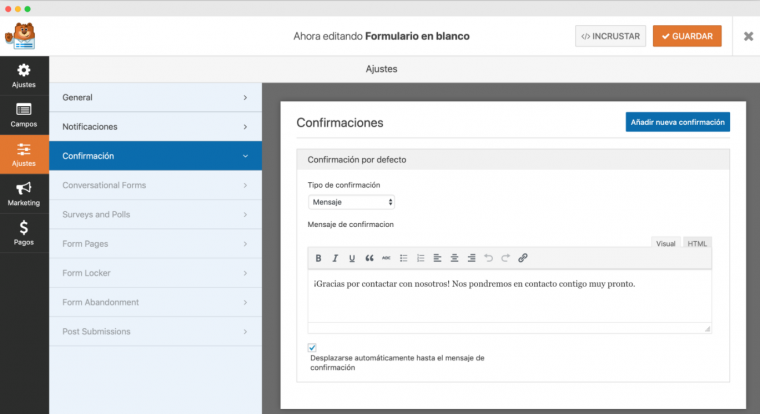 This tool offers you the (super important) communication with your customers, in case they make comments or ask questions about your products or services. It is done by setting up an immediate contact form in WordPress.
It is easy to use, you only have to drag and drop to create contact forms, order forms, payment forms, among others.
For advanced users there is the Pro version, which offers more options and customization features.
3. Veeqo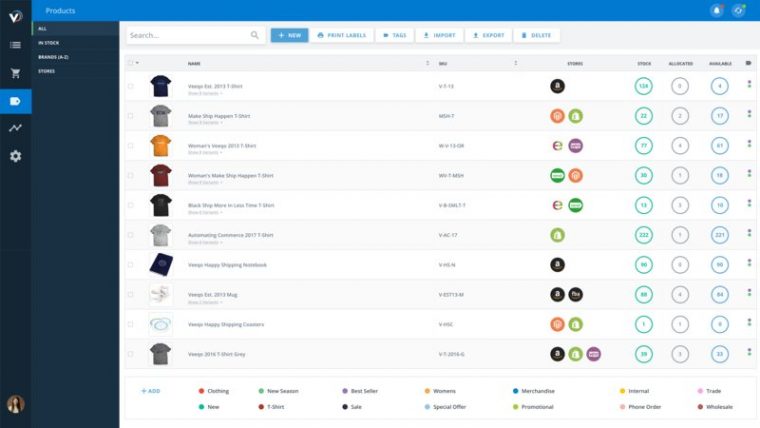 This is one of the best options to keep an eye on all your stock management needs in WooCommerce. This system is an e-Commerce solution that allows you to manage WooCommerce stores, as well as other channels such as Amazon, EBay from the same platform.
This software helps you control and avoid out-of-stocks and overselling. This makes your business more agile and efficient.
Some functions
Manage orders | Real-time synchronized inventory
Edit products | Purchase from suppliers | Packaging | Shipping | Shipping
Envira Gallery
This plugin is focused on online stores. Having an image gallery tool is very important to show your products to your users. WordPress already allows you to create a gallery, although in a more basic way. But with this tool you can adapt it to your workflow.
Some characteristics
Import images from Instagram
100% adaptable (Suitable for cell phones)
Set up multiple galleries (images and videos)
Deeplinking: gallery and images synchronized with SEO
Pagination: split your large galleries into several pages to improve page speed
CSS Styles: customize your portfolio by adding custom CSS and styles
5. Yoast SEO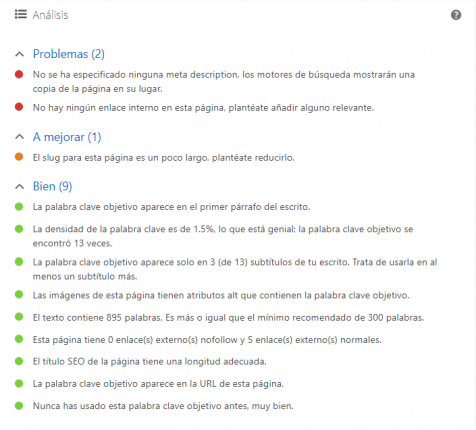 This is one of the plugins that I use and that help me the most in writing blogs. It optimizes your website for search engines thus improving the visibility of your website(SEO Positioning).
It is a free plugin, although the Pro version offers you many more options and possibilities.
Some functions
Automatic SEO technical enhancements, such as canonical URLs and meta tags
Advanced XML site maps; making it easier for Google to understand the structure of your site
Faster load times for your entire website, due to an innovative way of managing data in WordPress
[Premium] Email support for our Yoast SEO Premium users
[Premium] Ability to extend Yoast SEO with News SEO, Video SEO, Local SEO and WooCommerce SEO extensions.
[Premium] Ability to add up to 5 keywords to your landings and blogs
6. Easy Digital Downloads
If your website is intended solely to sell digital products, this is an excellent tool compatible with all WordPress e-Commerce websites. It is a way of digital downloads without complicating your life.
Features
Easy to use
Many extensions for different payment gateways are available.
Different platforms and services are available
Work with any WordPress theme
It has its own themes created specifically for the plugin.
As you can see, WordPress offers different e-Commerce tools, some of which adapt better than others to your project. In the second part of this post we will talk about others that have been left out.
At Acorn we are experts in the creation of online stores. Shall we talk?