Do you think you could improve the measurement of your website? You are right.
A well-optimized conversion funnel with SEO can mean the difference between making a good profit or not breaking even. This image shows that before the user is ready to buy, he will evaluate the options, and before these, he will think about the products or services that can meet his needs.
It is called a "funnel" because it starts from the top to the bottom. Each phase depends on the previous one. Although, we clarify that it is not the same as the marketing funnel we are used to.
Let's clarify what it is and the 3 phases it consists of.
What is it?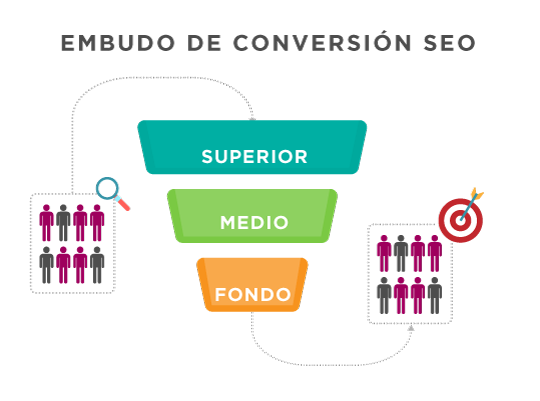 This "funnel" is a way of visualizing the stages that potential customers go through before making this conversion. The number of phases depends on who you ask, because it will depend on the objectives of each website. In this case we will explain three stages:
Superior (TOFU) |
Middle (MOFU)
|
Bottom (BOFU)

The vast majority of visitors to your website reach the Knowledge(Medium) stage and will decrease as they reach the Background(Conversion) stage.
However, there are always exceptions. For example, on Amazon, the conversion rate for Prime visitors is 74% and only 13% for non-Prime visitors. So, think well how to use SEO to favor your website at each stage of the funnel, and thus, make users who pass the Top(Awareness) stage closer to reach the Bottom(Conversion).
SEO conversion funnel phases
Superior (Consciousness)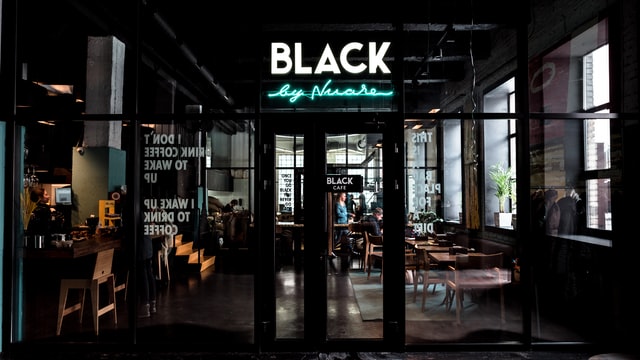 At this stage of knowledge (
TOFU
), is where we aim to attract potential customers. At this point, the customer already knows he has a need and will look for the solution on the web. You can continue to shop but really, you're still not sure what you want to buy and when.
It is like when the customer looks at a (physical) shop window. It is necessary to offer some incentive to the showcase so that it ends up entering the store, see more products and there are more chances to reach the next stages.
Continuing with the theme, the goal is to address and answer the questions and, in doing so, get the content to rank well in the SERPs and thus attract search engines. It is also necessary to focus part of the time on keywords and, above all, to base them on queries. There are tools that will help you, such as:


Google ADS

|
Semrush

Also, there are tools to identify long tail phrases:
Answerthepublic |
Yahoo Answers

To understand it better, let's perform a test. Go to Ubersuggest or Answerthepublic and search for a particular term, for example, e-commerce. In this way, you will find out what kind of questions companies are asking about the term you have searched for. You can search for phrases like:
E-commerce web design, why hire experts in the digital sector?
E-commerce, why hire expert services?
E-commerce: Advantages of contracting services to professionals
However, not all results will be useful for your website.
Other tools that will help inspire you in terms of questions (long tail phrases) could be:


Reddit

|
Quora

Medium (Evaluation / Research)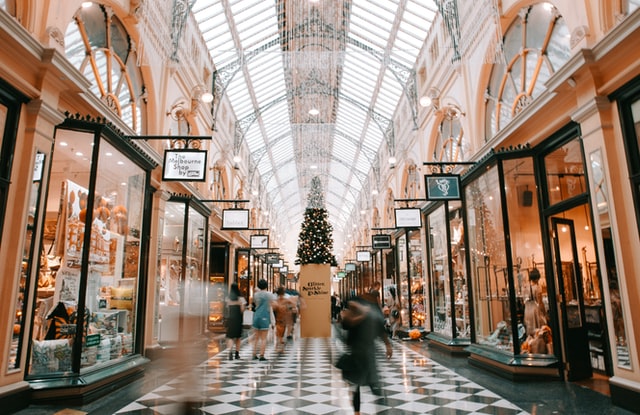 Users who move from the senior stage to this stage of evaluation and research (
MOFU
) is when the user really gets serious about buying your product or service. If we have compared the upper phase of the conversion funnel to a shop window, in this case the customer is already on his way to have a coffee, what he doesn't know is where and how he is going to consume it.
This is when the customer is most valuable, as he is eager to drink coffee, but will first investigate the options. He wants coffee, but first he wants to see what types are available and will compare prices and qualities. Likewise, this is when you have to find a way to capture their attention and show your options.
For this reason, you could write a blog post that points to relevant search terms and optimize the pages and thus implement a wide variety of both short and long tail phrases.
In this phase we move towards the Conversion(Purchase) stage, so you can combine keyword tools with long tail tools. In this way, you will be able to identify the keywords and include them in the appropriate phrases. You could search for phrases like:
What e-Commerce tools are popular
e-Commerce Professionals
Types of e-Commerce
Also, what works very well is to include content in the form of infographics or comparisons and differentiations of products or services in your blog.

Finally, another way to get leads is to go looking for them outside of your web site.
What do I mean by
? I mean look for them where they already are.
How
? For example, doing

Guest Blogging

which is very common nowadays, in which a blog other than your own participates. In this way, you will promote yourself both to your existing users and to potential new customers.
Keywords are also important here, especially if the publication contributes to domains.
Background (Conversion)
At this stage (BOFU), the user is seriously considering a purchase.
What does he need to take this last step
? Just a little persuasion on your part.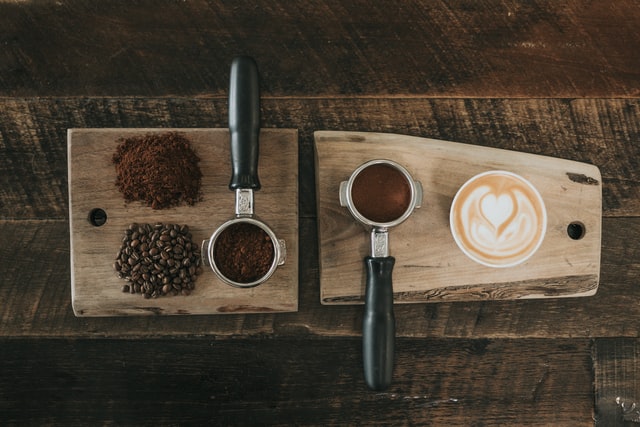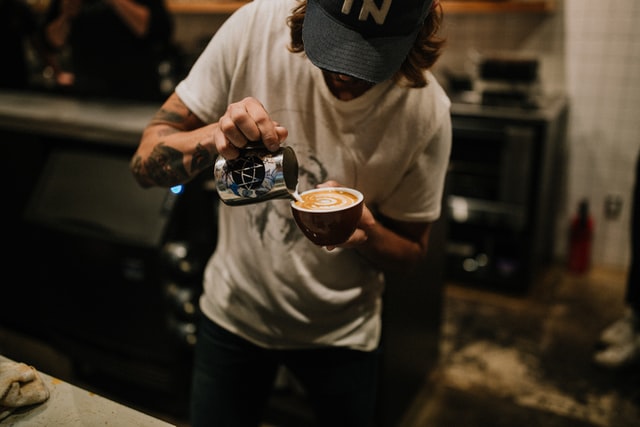 If we continue with the comparison of coffee, this phase corresponds to the entrance to the coffee and the person in charge of making it will make a sample of how it is made and will advise on flavors and caffeine levels, and as a consequence of this, the client will buy and drink the coffee. In this case, the seller could also cross-sell with another complement (e.g. a muffin).
At this stage, keyword tools are no longer as important. From the analysis of the previous stages you will be aware of the number of visits that have been previously made to your website. I insist on persuading the customer to buy. As you gain experience you will add new content with more questions to keep the system up to date, as well as researching the competition. Some questions:
How much does the e-commerce service cost?
Is the e-commerce service secure?
What are the advantages of e-commerce?
Competition will always exist. To ensure that the user ends up choosing you, you have to analyze very well the content of this stage of the funnel of the competition and differentiate yourself from them. They help a lot:
Customer ratings
Comments on how your product has helped the customer
Shows real cases of how the product helped the customer
As you have seen, SEO conversion funnel optimization involves much more than the good use of keywords. Those who analyze websites for search engine rankings ensure that there is a clear path for customers. They analyze in which part of the funnel customers give up to continue viewing your website and thus, make changes that can help not to decrease visits. They also monitor user behavior on key pages and adapt content accordingly.
SEO plays a leading role in conversion funnel optimization, just as it does on any site.
At
Acorn
we offer complete SEO services for all types of projects.Shall we talk?